If you're looking for a career that values dedication, collaboration, and integrity, we are looking for you! Greystar is a vertically integrated real estate company offering expertise in property management, investment management, and development & construction globally.
Today, we are the largest rental housing operator and developer in the US and one of the largest global investment management companies delivering industry-leading services to investors, clients, and residents.
Interns and New Graduates Jobs
Enhance your knowledge of the real estate business under the mentorship of industry leaders through Greystar's impactful undergraduate and MBA intern programs offered across all business segments.
See Interns and New Graduates Jobs
International Jobs
Our global business continues to grow rapidly and currently covers North and South America, Europe, and Asia-Pacific.
See All
International Jobs

Life at Greystar
Our focus on people, genuine relationships, and shared values has created a unique and defining culture. Our team members are key to that culture, and they share the story best.
Bob Faith Founder, Chairman, and CEO

"Without a doubt, what I am most proud of is our incredible team. Greystar is made up of the most talented, hardworking, and caring people in the world, and I am so proud of our work each and every day."

Bob Faith, Founder, Chairman, and CEO
Whitney John Project Coordinator, Development

"Greystar is a company where doing your best comes naturally because of the positive environment they have established and maintained."

Whitney John
Ennis Sligh Community Manager, Property Management

"You should have to have a passion for what you do, and you should have to have a passion for the company that you work for. I've never worked for a company as wonderful as Greystar. We're not just the largest multifamily company in the US, but in the world. I think that speaks loudly."

Ennis Sligh
Dorothea Dinius Management Coordinator, Enterprise Services

"When people ask me if I love what I do or who I work for, I never hesitate with my answer. The people at Greystar and the company as a whole truly care about you and support you to be the best version of yourself."

Dorothea Dinius
Derek Ramsey Executive Managing Director, Office of CFO

"Culture is the number one thing that we think about as a leadership team at Greystar. We try to build connections and bridges for open communication across business lines, and across geographies, so that everybody really understands what it's like to be a part of the Greystar team."

Derek Ramsey
Mandisa Khabo Technical Development Manager (UK)

"The opportunities for personal development at Greystar have been phenomenal along with my long-term vision to get involved more in overseeing construction projects."

Mandisa Khabo
Our Culture
At Greystar, we are and always have been in the people business. We care about our residents, clients, and partners – and our focus on people defines our culture.
Our teams are key to that culture, so we also strive to hire the best people in the business. "Our core values and our people are the heart of everything we do," says Bob Faith, Greystar Founder, Chairman, and CEO. "Though times and technology change, it's our people who have made Greystar the global leader in rental housing."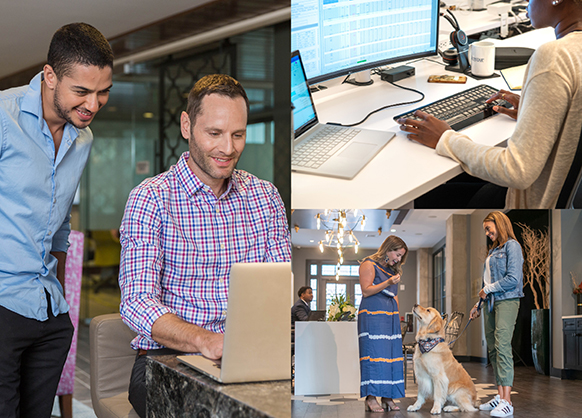 Recent Awards
Greystar is honored to have received numerous local, national, and global awards. Recently we received three 2021 PERE awards: Residential Investor of the Year, North America; Residential Investor of the Year, Europe; and Residential Investor of the Year, Asia, and were ranked the #1 Manager, #1 Developer, and #1 Builder by the National Multifamily Housing Council in 2022.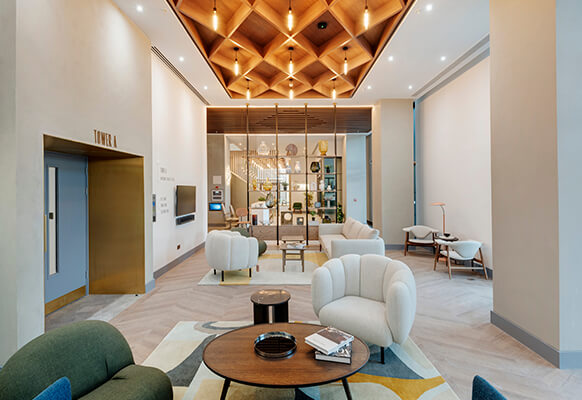 Pillars & Values
Our Pillars and Values are at the center of everything we do at Greystar. Our Pillars guide "what we do" and our Values guide "how we do what we do."
Pillars of Excellence:
People, Customer Satisfaction, Operational Excellence, Profitability, Growth, Community
Core Values:
Integrity, Equality, Professionalism, Accountability, Service, Teamwork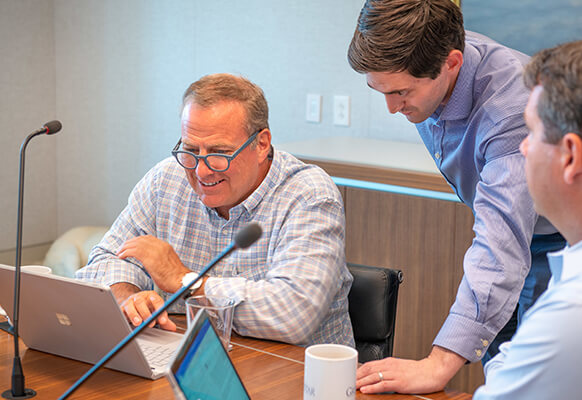 Diversity, Equality & Inclusion
Our Core Values foster an environment of diversity, equality, and inclusion, and establish a foundation and mindset through which we guide team members, residents, communities, and partners. Our commitment to making Greystar a great place to work for all is reinforced by the fact that our DEI efforts are led by team members and championed by leadership. We're all in this together, and that's why DEI is truly a team effort at Greystar.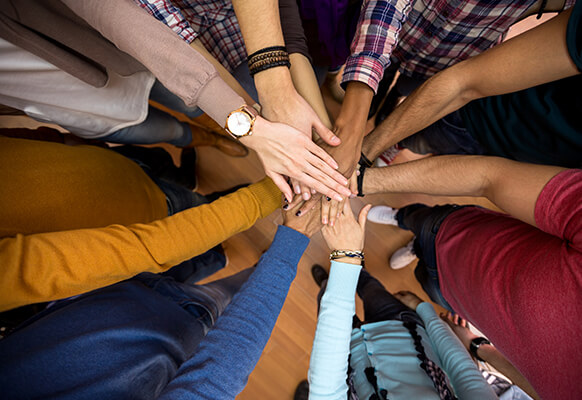 Greystar Giving
In addition to giving back to local and global nonprofit organizations, Greystar has established a philanthropic initiative to support each other:
Stars in Need provides financial assistance to team members and their families experiencing significant hardships that lead to severe financial needs such as natural disasters or medical emergencies.
Scholars offers financial assistance to dependents of Greystar team members and promotes the ongoing education of our youth who may be unable to attend college due to financial constraints.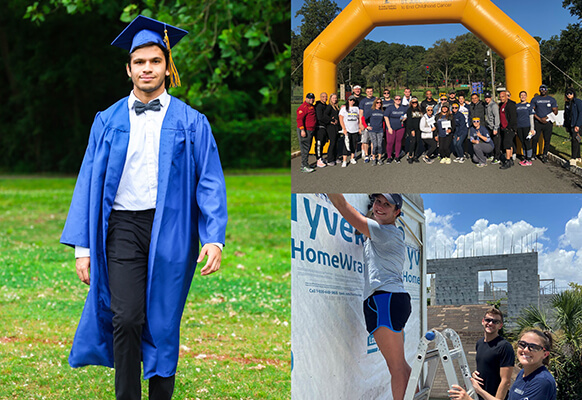 Sustainability
At Greystar, we strive to make a big impact. We believe that energy management, sustainable practices, and the promotion of health and well-being help to preserve the environment for future generations. We are committed to addressing and minimizing sustainability risks and environmental impacts through continuous improvement of ESG (Environmental, Social, Governance) performance, sustainable design, and operation standards.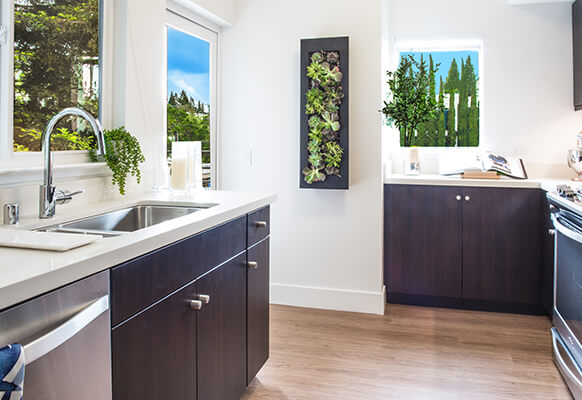 Benefits
Healthcare
Health insurance (including company-paid opportunities) is offered, along with competitive dental and vision insurance plan options
Retirement Planning
Flexible Spending Accounts and Employer-matched 401(k) plans are offered
Paid Time Off
Full-time team members receive generous paid time off – including your birthday! – as well as paid sick leave, personal days, and company holidays
Paid Parental Leave
Maternal and paternal paid leave is available for the birth or adoption of a child
Professional Development
Ongoing support is available for career advancement opportunities in addition to corporate training programs
Employee Assistance
Program
Experienced counselors are available 24/7 for confidential assistance to listen and help you find solutions at no cost to you
Note: Outlined benefits may vary by international region.
Key Stats
23,800+

+


Team Members

247


Global Markets

64


Offices

17


Countries
Application Process
Ready to apply? We aim to make our process clear, quick, and straightforward. Here is what you can expect:
Get to know us
Explore our website and
learn more about Greystar
Find a role
Search for opportunities
and set up alerts
Apply
Submit your resume
for review
Interview
Meet future team members
virtually or in-person
Become a Greystar team member
Begin your journey
with Greystar